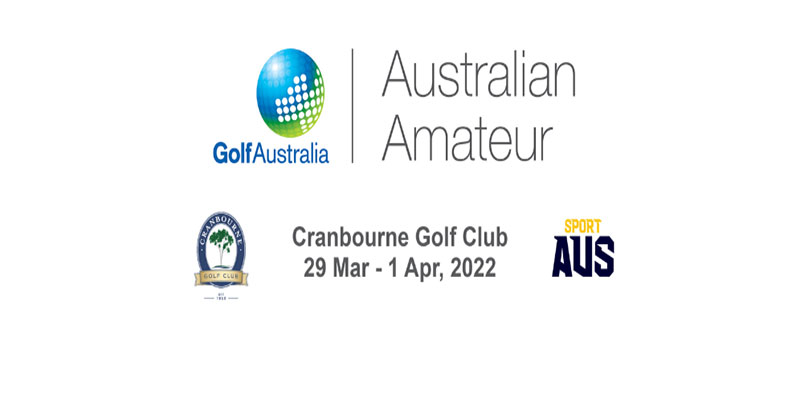 Guest News

---
---
Cranbourne Golf Club continues to gain praise and rise in the National rankings, coming in highly in both 'Golf Australia Magazine's Top 100 Courses' and 'The Golf Course Guide's Top 100 Golf Course' rankings.
Cranbourne is now ranked at #64 and #51 respectively, ahead of many better known courses and favourably compared to Melbourne's elite Sandbelt Courses. When you consider that there are 1497 golf courses in Australia, Cranbourne sits well inside the top 5% in the country!
"Cranbourne continues to improve in the eyes of our judges. The course, which has hosted the Victorian Open, has been on an upward curve for nearly a decade in terms of it's design and set-up, while it's conditioning is excellent".
 Come and see for yourself, you won't be disappointed!
---
Inside Golf Magazine – Club of The Month
In yet another highly respected national golfing publication, Cranbourne impressed the reviewers receiving high praise for our great course. Click on the image below to read what they had to say about Cranbourne Golf Club.
---
Playing Golf at Cranbourne as a Non-Member
Whilst Cranbourne is a Members Golf Club,  there are also opportunities to play the course as a visitor without
having to be introduced by a Member.
Availability is restricted to certain times during the week, so please contact the team in Pro Shop
on (03) 5991 3456 or via email for further information or to make a booking.
---
2019 Cranbourne Senior Amateur
A cooler day for the Second and Final round of the Cranbourne Senior Amateur met our field on Tuesday 26th February, after Monday's 35c.
A chosen few took full advantage of the conditions, remaining focused enough to shoot winning scores.
Congratulations to Gordon Claney from Kingston Heath Golf Club for taking out his 2nd Cranbourne Senior Amateur, and also to Lee-Ann Day from Midlands (Scratch Stableford), Wayne Phillips from Yering Meadows (Nett) and Tina Cowie from Pakenham (Stableford).
Click here for the full story from Golf Australia, Scores and Gallery
---
---
2018 Cranbourne Ladies Bowl
Monday October 1st 2018
Thank you to all 28 teams (112 players) who competed in the event this year.
All of our guests had a wonderful time, with many compliments on the quality of the course and lunch on the day.
The Winners and notable scores for the day were:
Bowl Winners: Rosebud 82 points
Sandra Saunders and Rhonda Davey 41points
Jenny Hodges and Jan Mehegan 41 points
Top Pairs:
Yarra Yarra: Nita Kino and Jane Dance 44 points C/B
Centenary Park 2: Lola Womersley and Sandra Roll 44 points
Others Top Scores:
Spring Valley: Lyn Treloar and Wendy Van Bakel 42 points
Centenary Park 1: Linda Downward and Helen Mason 41 points
Latrobe: Jenny Brooks and Sue Westwood 41 points
Nearest the Pins
3rd Hole Sue Thwaites Cranbourne
14th Hole Jan Mehegan Rosebud
We look forward to seeing you all back with us at Cranbourne again very soon!
---
2018 Cranbourne Amateur Championship – RESULTS
A 'IVO WHITTON & SUSIE TOLHURST STATE RANKINGS ' EVENT
Thank you to the brave 88 that ventured out to Cranbourne on Sunday 17th June for the inaugural Cranbourne Amateur Championship –
our very first Golf Victoria State Rankings Event.
As usual, the course held up very well, even with the torrential 30mm of rain the night before and early in the morning of the event.
Congratulations to all of our winners, none less than Mark Boulton of Phillip Island GC, and Jeneath Wong from Huntingdale GC,
who will be the first to have their names etched on the Claret Jug.
For all results, click here to go to the Golf Victoria website.
---
A 'GEOFF OGILVY TROPHY' & 'FUTURE CHAMPIONS TROPHY' EVENT
Friday 6th April saw perfect conditions for golf, and Junior golfers from around Victoria & Tasmania made the most of it, enjoying the sunshine and immaculate course conditions here at Cranbourne Golf Club.
Many strong scores were posted on the day, with the overall winner being Cranbourne's own Ashleigh Hall, Winner of the 2018 Cranbourne Junior Open. Ashleigh had her best round so far shooting an amazing 4 under 68, to just edge Kay Bannan from Southern GC (69) and Ryan Thomas from Prospect Vale Tasmania (71), with all three playing off scratch and showing the quality in the field.
Ryan took out the Boys Gross Event, while Will Christensen (11) from Lang Lang won the Boys Nett event on 70, in a countback from Lachlan Robinson from Southern.
Kay didn't leave empty handed winning the Girls Gross Event with 69 Gross, and Imogen Jones (2) from Royal Melbourne won the Girls Nett with 73.
The Boys & Girls Stableford Event (Hcp 21-45) was won by Tyler Foote (27) also from Cranbourne on 34pts.
Nearest the Pins were won on the 3rd hole by Zac Wood & Imogen, and 14th by Jack Harrison & Hannah Mourant.
Congratulations to all of our 2018 winners, and we look forward to seeing all who are still under 18yo next year for another great event!
---
2018 Cranbourne Senior Amateur
Congratulations to Greg Edbinger on taking out the 2018 Cranbourne Senior Amateur title this year in tough conditions.
Thank you to all of the players who enjoyed our magnificent course and hospitality over the 2 round event.
All of this year's scores can be found on the Golf Victoria Website by clicking here
---
2017 Cranbourne Junior Open
Friday April 7th
A 'GEOFF OGILVY TROPHY' & 'FUTURE CHAMPIONS TROPHY' EVENT
A collection of Victoria's golfing 'young guns' met at the Club on the morning of Friday the 7th of April to contest the 2017 Cranbourne Junior Open.
A beautiful 27c day helped see some sharp scores at the top of the leaderboard, with Oliver Shaw from Mansfield Golf Club carving his name into the historical trophy, next to National and World renowned Champions Su Oh, Cameron John & David Micheluzzi.
Huge thank you's go to Katy Lasky who donates both her time and the prizes for this event each year, and also Lyn Gandolfo for her time and efforts as usual.
Congratulations to all of our winners, please click here for the full results for today
---
 2017 Victorian Mid-Amateur Championships @ Cranbourne/Long Island National
The Victorian Men's & Women's Mid-Amateur Championships is a 36-hole stroke play event for male and female amateurs between the age of 30-54 years.
The Men's Mid-Amateur was introduced in 2005 to provide a pinnacle State Championship for players aged 30-54. National and State Mid-Amateur titles had been conducted in the US for many years and it was felt that such an event was worth undertaking in Victoria given the domination of major amateur titles by players aged 16 – 25.
The 2017 Championship was met with great feedback from all players and officials involved, and hosted by two of outer Melbourne's finest courses – Cranbourne & Long Island-National Golf Clubs.
Please click here for all results and full article on the Golf Victoria Website
---
2016 Ossie Pickworth Corporate Cup Challenge – Review

What a day we had for our 21st Ossie this year!
With 92 players attending the Corporate Cup Challenge, the players felt like they were playing golf in Cape York as the temperature neared 38c and the humidity was around 90%. 450 bottles of water and Powerade were consumed on the day, as players kept hydrated in the sweltering conditions.
Despite the heat everyone had a great day, with plenty of strong scores posted in the Texas Scramble format. Supagas won with 101 points, followed by Gary Peer & Associates on 100 and Surdex Steel 3rd on 95 points. Other winners on the day included Craig McLeod from NAB Berwick, who won the Nearest the Pin on 14 and a Phillip Island Grand Prix track experience thanks to Waverley BMW, and Chris Collingwood from Golf Victoria who won a China Golf Experience pack with NTP on the 3rd hole.
Players enjoyed the Club's hospitality all day, and met LPGA player Grace Lennon & VIS Amatuer Blake Collyer on the 10th tee where they each hit drives for the groups as they came through. At dinner our Corporate Partners dined and were entertained by interviews with Grace, and Australian Wallabies and Melbourne Rebels star James Hanson, who was fresh off the plane from scoring a try in the Rebels game in South Africa.
Another great year for Ossie and we encourage you to support the businesses that have supported our golf club this year.
Please contact cmott@cranbournegolf.com.au for more information.
---
Guest News