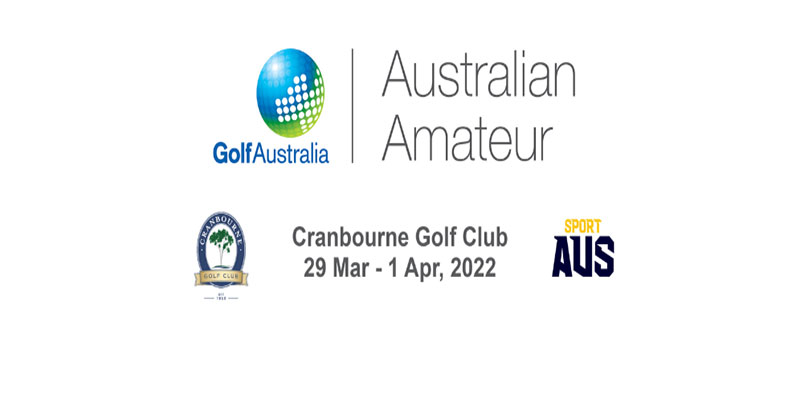 Guest News
Congratulations – Brian Lasky OAM
We couldn't be prouder as a Club than we were to hear that Honorary Life Member Brian Lasky has received an Order of Australia Medal in the 2020 Queen's Birthday awards.
What Brian Lasky has contributed to golf can't be captured on paper, but here's a start:
Cranbourne Golf Club
Honorary Life Member, 2001.
Club Captain, 1992-2001.
Vice-Captain of Club, 1985-1992.
Assistant Treasurer, 1974-1975.
Member, Greens Sub-Committee – current.
Committee Member, 2001-2003.
Member, since 1965.
Cranbourne Country Club
President, since 2013.
Vice-President, 2008-2013.
Committee Member, since 1991.
Golf Australia
Member, Championships Committee, 2008-2010.
Golf Victoria (formerly Victorian Golf Association)
Vice-President, 2009-2010.
Board Member, 2010-2017.
Council Member, (Victorian Golf Association), 2001-2010.
National Rules of Golf Referee, since 1993.
Manager, Men's, Colts and Junior teams, since 2001.
Convenor, Rules of Golf Education Seminars, since 2001.
Chair, Match Committee, 12 years.
Chair, Selection Committee, 4 years.
Chair, Junior Committee, 2 years.
Chair, Turf Research Advisory Board, 2 years.
Awards and recognition include:
Award recognition, 25 years of service undertaking rules duties at a range of Australian and Victorian Championships including the Men's and Women's Australian Opens and the Men's and Women's Victorian Open, Golf Victoria.
Congratulations Brian on this truly deserved recognition of your tireless hard work – and thank you. 
---
21st May 2020 – Statement from the Club on vandalism to 4th green:
'Many of you would have seen articles and clips in today's media about vandalism found on our 4th green yesterday morning.
Our Course Staff arrived before first light to prepare the course for play and found that offensive images had been spray painted onto the green. These consisted of foul language, phallic drawings and of most concern, swastikas.
Everyone at the Club has great pride in the foundation of Cranbourne Golf Club in the early 1950's by a group from the Jewish Community, as a not-for-profit Club where 'everyone is welcome' regardless of race, religion, faith or gender. The only prerequisite is that our Members be of good character.
It is for this reason more than any other that we find this vandalism abhorrent in it's nature and unacceptable in any forum, at any time.
The Club has acted quickly, immediately removing this hole from play and utilising our short game area as a temporary 19th hole, to avoid any inconvenience for our Members who are loving their golf again after the break. Our Course Staff are painting over the graffiti with specialised turf paint, and it is expected to be back in play for the weekend.
The Club has reported the matter to police, who have increased patrols in the areas in and around the Club, and also to the Anti-Defamation Commission.'
We have had wonderful support from many, many people, and on behalf of the Club and our Members – Thank you.

---
Status of the Club during COVID-19
Update – 21st May 2020
---
Although our Members are back enjoying their golf at the Club since the resumption of play in Victoria, we are monitoring demand on time sheets and will communicate here once Guests and Visitors may return to also enjoy our Club (in a socially responsible manner).
We look forward to further opening our doors soon.
---
2020 Cranbourne Senior Amateur – Wrap
Congratulations to Gordon Claney from Kingston Heath who took out the Senior Amateur for the third time in 4 years, tying Gary Easte for the most wins in this event.
Click here to find the Golf Australia wrap and scores
---
Cancer Council
Longest Day of Golf 2019
A magnificent effort by our Members who undertook the Longest Day of Golf on Monday 16th December 2019, raising a combined $21,800 for this worthy charity!
14 Cranbourne Members played 72 holes in one day to raise funds for the Cancer Council, with the 'Crannies Grannies' again leading the way contributing $15,846 between them, trumping their total raised last year. Our other Members who helped raise money and played the 72 holes were Matthew & Geoff Cook, Zac Anthony, Alex Desa, Anand Thillaisundarum, Shane Pietersz & Denham De Silva, also raising contributing significantly to the cause.
Ladies President Elana Green was part of the 'Crannies Grannies' team and not only had enough energy to play all 72 holes, but even managed to speak on 3AW during her 3rd round as well! Click on the file below to hear the interview:
---
Birds of Cranbourne
One of the things that many of our Members & Guests enjoy about playing at Cranbourne is the abundance and variety of bird-life on course. Some years ago the below poster was created to help Members identify the types of birds that can be found around the Club.
How many have you seen? Click to enlarge.
---
2019 Cranbourne Amateur Championship
AN 'IVO WHITTON & SUSIE TOLHURST STATE RANKINGS ' EVENT
Results
In the second year of the Cranbourne Amateur Championship, a full field of 100 players enjoyed a perfect Winter's day on the course.
At the end of the day there were some sharp scores atop the leaderboard, with 11 players shooting par or better for the Championship.
Congratulations to our 2019 Champions, who certainly brought their 'A Game' today with 66 & 67 Gross respectively –  Konrad Ciupek & Kono Matsumoto. Both of our Champions are Members at Victoria Golf Club!
Other Winners for the Day were:
Women's Nett Champion – Hannah Mourant (6) = 76 Nett
Women's Nett Runner Up – Shanaiah Fernando (2) = 78 Nett
Men's Nett Champion – Adam Sutherland (5) = 68 Nett
Men's Nett Runner Up Antony Majstorovic (+1) = 69 Nett
Women's Gross Runner Up – Jeneath Wong = 73 gross
Men's Gross Runner Up – Nathan Page = 68 Gross (c/b from Antony Majstorovic)
NTP's 3rd Hole – Trinity Francis & Nathan Page
NTP's 14th Hole – Hannah Mourant & Greg Wilson (Hole-in-One!)
Please click here for the full Leaderboard for the day
Thank you to all players who enjoyed the event,
we look forward to seeing you again next year.
---
Ladies Guest Day
Thursday 9th May 2019
Thank you to all of the Members and Guests who braved the arctic conditions for our Ladies Guest Day today.
A lovely day was had by all, particularly when they got to relish the warm Function Room and Tea/Coffees after being out in the cold for their golf!
Winners for the day were:
– Runner Up Member & Guest: Judith Rogers & Karen Snow 42pts
---
Cranbourne Wins Division 2 Ladies Friday Pennant!
In horrendous weather conditions for most of the day, Cranbourne defeated Metropolitan 4-3 in the final in an absolute nail-biter at the recently renovated Victoria Golf Club on Friday 26th April 2019 .
Ash Hall was brilliant winning 7-5, Anne Bydder had a great season and finished with 5-3 in her match. Vikki Templeton won 3-1 and it all came down to Gina Smith who won on the 20th! Such an exciting finish!! Bad luck to Sue Thwaites, Melinda Crawford and Sue Cameron on their losses which were all hard fought!!
Thanks to all the caddies and spectators on the day and all season!
---
2019 Junior Open – Results
Congratulations to all of our winners from the 2019 Cranbourne Junior Open.
A wonderful day was had by all, with a mixture of Juniors playing their first golf tournament, to 'seasoned veterans' playing off single figure handicaps. over 60 under 18's participated in this year's event, enjoying the wonderful course conditions and slightly windy weather.
Congratulation to our 2019 Cranbourne Junior Open Champion was Ashni Solanki, who shot 76 gross off a handicap of 1. Ashni is in the middle of the photo holding the silverware amongst our other winners for the day.
Thank you to all players and parents who came along to either caddy or simply cheer them on.
Please click here to see all of the scores for the event (winners of each section highlighted in yellow)
---
Register now for our popular SCHOOL HOLIDAY CLINIC
WHEN:  Thursday 11 April, 2019
 TIME: 10am – 2pm
COST: $35 per child (includes lunch)
HOW: Register at our Pro Shop on 5991 3456 or via proshop@cranbournegolf.com.au

---

---
Cranbourne Golf Club continues to gain praise and rise in the National rankings, coming in highly in both 'Golf Australia Magazine's Top 100 Courses' and 'The Golf Course Guide's Top 100 Golf Course' rankings.
Cranbourne is now ranked at #64 and #51 respectively, ahead of many better known courses and favourably compared to Melbourne's elite Sandbelt Courses. When you consider that there are 1497 golf courses in Australia, Cranbourne sits well inside the top 5% in the country!
"Cranbourne continues to improve in the eyes of our judges. The course, which has hosted the Victorian Open, has been on an upward curve for nearly a decade in terms of it's design and set-up, while it's conditioning is excellent".
 Come and see for yourself, you won't be disappointed!
---
Inside Golf Magazine – Club of The Month
In yet another highly respected national golfing publication, Cranbourne impressed the reviewers receiving high praise for our great course. Click on the image below to read what they had to say about Cranbourne Golf Club.
---
Playing Golf at Cranbourne as a Non-Member
Whilst Cranbourne is a Members Golf Club,  there are also opportunities to play the course as a visitor without
having to be introduced by a Member.
Availability is restricted to certain times during the week, so please contact the team in Pro Shop
on (03) 5991 3456 or via email for further information or to make a booking.
---
2019 Cranbourne Senior Amateur
A cooler day for the Second and Final round of the Cranbourne Senior Amateur met our field on Tuesday 26th February, after Monday's 35c.
A chosen few took full advantage of the conditions, remaining focused enough to shoot winning scores.
Congratulations to Gordon Claney from Kingston Heath Golf Club for taking out his 2nd Cranbourne Senior Amateur, and also to Lee-Ann Day from Midlands (Scratch Stableford), Wayne Phillips from Yering Meadows (Nett) and Tina Cowie from Pakenham (Stableford).
Click here for the full story from Golf Australia, Scores and Gallery
---
---
2018 Cranbourne Ladies Bowl
Monday October 1st 2018
Thank you to all 28 teams (112 players) who competed in the event this year.
All of our guests had a wonderful time, with many compliments on the quality of the course and lunch on the day.
The Winners and notable scores for the day were:
Bowl Winners: Rosebud 82 points
Sandra Saunders and Rhonda Davey 41points
Jenny Hodges and Jan Mehegan 41 points
Top Pairs:
Yarra Yarra: Nita Kino and Jane Dance 44 points C/B
Centenary Park 2: Lola Womersley and Sandra Roll 44 points
Others Top Scores:
Spring Valley: Lyn Treloar and Wendy Van Bakel 42 points
Centenary Park 1: Linda Downward and Helen Mason 41 points
Latrobe: Jenny Brooks and Sue Westwood 41 points
Nearest the Pins
3rd Hole Sue Thwaites Cranbourne
14th Hole Jan Mehegan Rosebud
We look forward to seeing you all back with us at Cranbourne again very soon!
---
2018 Cranbourne Amateur Championship – RESULTS
A 'IVO WHITTON & SUSIE TOLHURST STATE RANKINGS ' EVENT
Thank you to the brave 88 that ventured out to Cranbourne on Sunday 17th June for the inaugural Cranbourne Amateur Championship –
our very first Golf Victoria State Rankings Event.
As usual, the course held up very well, even with the torrential 30mm of rain the night before and early in the morning of the event.
Congratulations to all of our winners, none less than Mark Boulton of Phillip Island GC, and Jeneath Wong from Huntingdale GC,
who will be the first to have their names etched on the Claret Jug.
For all results, click here to go to the Golf Victoria website.
---
---
---
---
---
---
Guest News